---
FIDO Ecosystem Approaches for STID with L1 (Android) Certification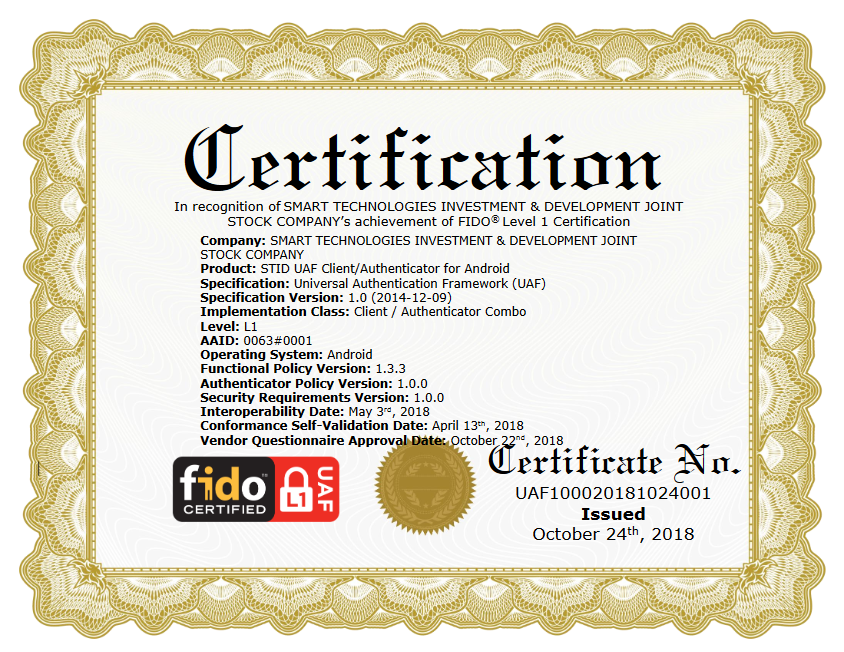 The FIDO Alliance has announced that 9 additional companies have become FIDO certified. The newly certified organizations include Acceptto, AirCUVE, Fishbag Technology, Gemalto, Jazz Networks, and SMART TECHNOLOGIES INVESTMENT AND DEVELOPMENT JOINT STOCK COMPANY (STID).
The certifications demonstrate the continuing momentum of the FIDO Alliance's standards. This time last year, FIDO announced that the number of devices supporting is strong authentication standards had surpassed 360; now, these latest certifications bring that number to 465.
In a statement announcing the certifications, the industry alliance asserted that "more companies are taking advantage of FIDO's new Authenticator Certification Levels program," an expansion of its certification program announced this past March. There are now two levels of testing, with FIDO L1 entailing a best security practices design review, and FIDO L2 requiring that a given solution uses a Secure Element or Trusted Execution Environment to protect sensitive data such as biometric credentials.